 Location: Chico, California, USA
What kind of websites were you planning to build?
We wanted to build a site for our health clinic that could be easily updated.
How did you hear about Sandvox?
When we heard that Apple would no longer be supporting iWeb, we Googled alternatives to iWeb and found Sandvox.
What made you decide to get Sandvox?
We chose Sandvox for the ease of use and the wide array of features that one would usually find on more expensive and more complicated site design programs. Sandvox's short learning curve and ease of use gives us the opportunity to take control of our website and not have to rely on outside vendors.
Now that you have Sandvox, what do you like about it?
We love that Sandvox constantly updates the product, adds more features, and keeps improving the experience.
What would be a good way to search for a program like Sandvox?
---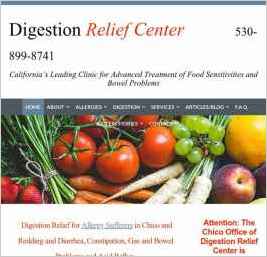 "Despite being located in Chico, a rural Northern California town, our Sandvox website has allowed us to treat patients from coast to coast."