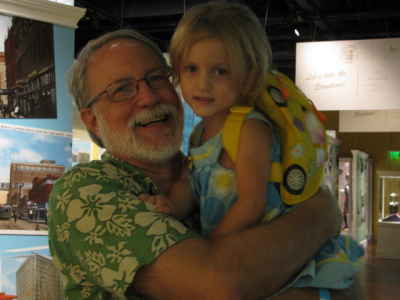 Location: Tulsa, Oklahoma, USA
What kind of websites were you planning to build?
My goal is to share my interest in Irish High Crosses with others. The High Crosses of Ireland were carved between about 700 and 1200 A.D. Many of them have beautiful designs and pictural images, many of the pictorial images represent scenes from the Bible. My website contains a lot of pictures of these crosses and information about them.
How did you hear about Sandvox?
An instructor at my local Apple store suggested several programs I could use to develop my website that are compatible with my MAC. Sandvox seemed to fit my needs better than the others.
What made you decide to get Sandvox?
I chose Sandvox because it offered me a simple and straightforward way to develop my webpage.
Now that you have Sandvox, what do you like about it?
I like the ease with which I can add both photos and text with Sandvox. I found a page design that fits well with my subject artistically. I was able to transfer many pages of content from the program I had been using for my website to Sandvox in a very brief period of time and it looked better than ever.
What would be a good way to search for a program like Sandvox?
---