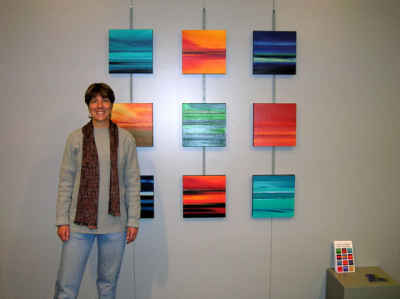 Location: Santa Fe, New Mexico, USA
What kind of websites were you planning to build?
I am a visual artist and wanted to build a website to share information about myself, my paintings, exhibitions and reviews of my work. For my site to be successful, it needed to have photo albums that were easy to access, images that loaded quickly and pages that provided a space for text along with the images.
How did you hear about Sandvox?
I just searched around until I found Sandvox and saw that it worked well with Macs. I really liked that it had a trial version and I worked with that for a week or so until I felt comfortable that Sandvox would do what I needed it to.
What made you decide to get Sandvox?
After using the trial version for a week or so, I saw that it was easy to use, especially the interface with my iphoto library. There were enough designs to choose from and I liked that I could see how each page would look as I created it.
Now that you have Sandvox, what do you like about it?
What would be a good way to search for a program like Sandvox?
website design software compatible with mac
---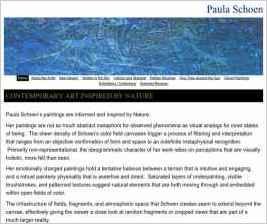 "Building my website with Sandvox forced me to get all of my digital photos in order. In the process, I was able to revisit some great exhibitions, trips and paintings that I had not seen for a few years. Plus, my newly designed site gave me the opportunity to contact others in the art community..."