 Location: London, UK
What kind of websites were you planning to build?
An updated website to represent a local community organisation with nearly 1,000 members based in Highbury, North London
How did you hear about Sandvox?
I heard about Sandvox as a replacement for the Apple web building program.
What made you decide to get Sandvox?
I chose Sandvox because it was the simplest and easiest to use of all the content management programs I researched. I have no prior knowledge of web design and needed a program that would allow me to begin very simply and add functionality as my expertise developed over time
Now that you have Sandvox, what do you like about it?
I like the simplicity of it - what you see really is what you get, you can begin very simply and then add to the site over time. For instance I have begun to add HTML code - something I have absolutely no previous knowledge of! - and now have plugins to Twitter, Facebook and PayPal so people can donate to the organisation online. I also found that the large variety of customisable templates has allowed the organisation to develop its own online 'personality' which we are now using for other campaigns the organisation runs.
What would be a good way to search for a program like Sandvox?
---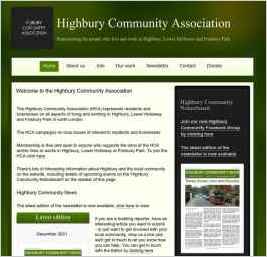 "I have learnt how to add objects such as a feed from the organisation's Twitter and Facebook accounts. I have also been able to link the site to PayPal so people can donate to the organisation online"