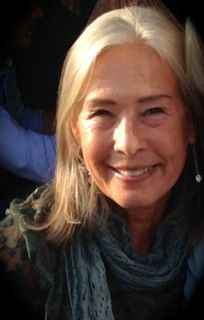 Location: Gothenburg, Sweden
What kind of websites were you planning to build?
My Website will INSPIRE women and men to develop a personal style of their own, which will also become timeless. The site is non-commercial. All the texts are written by me, from my own experience. I have a Gallery of Personalities and I'm doing a style analysis each week of a person I choose.
How did you hear about Sandvox?
From my niece in London, my Facebook friend. She has a friend in Sweden who told me about Sandvox.
What made you decide to get Sandvox?
I had done a website in HTML when I studied to become a Librarian in 1996. I thought it was too time consuming - so I decided to find an easier way to do it. But I didn't like the Bloggers program like Wordpress that I'd use on my work lately.
Now that you have Sandvox, what do you like about it?
I do LOVE it. It has all I need. Nice layouts, easy to download, easy to embed pictures and videos, other websites etc. It works well with the host, I can update on a daily basis whenever I like. Sandvox has a good tutorial page and the emails I get now and then with suggestions are fabulous to read. Sandvox is well structured and appeals to my way of thinking. Logical, easy, and fast!
---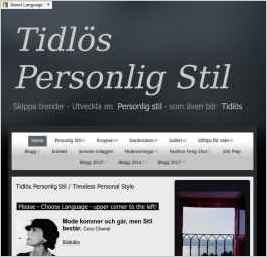 "Drag and embed - everything. No limits. I also connected with Pinterest under Audrey46 and have acquired 3700 followers. I have many Boards regarding "Personal Style" issues, which lots of people follow."