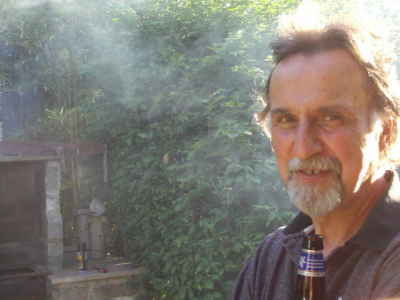 Location: Westfield, Massachusetts, USA
What kind of websites were you planning to build?
This website is built to promote the artwork of Soteris Sam Roussi, a contemporary abstract artist whose paintings have been collected by museums, corporations, and private collectors.
How did you hear about Sandvox?
I spent a fair amount of time researching articles on online magazines that reviewed/recommended web page design software for Mac users.
What made you decide to get Sandvox?
One article reviewing web design software notes that the Sandvox was intuitive to use and that many iWeb users found it easy to transition their iWeb sites.
Now that you have Sandvox, what do you like about it?
I really like the range of features and simple clear instructions. The help pages have been very useful to me and the "get started" tutorial video was like having someone sitting next to me demonstrating.
What would be a good way to search for a program like Sandvox?
---