 Location: Saskatchewan, Canada
What kind of websites were you planning to build?
Art website that showcases my paintings.
What made you decide to get Sandvox?
Now that you have Sandvox, what do you like about it?
it was fairly simple to use...
What would be a good way to search for a program like Sandvox?
---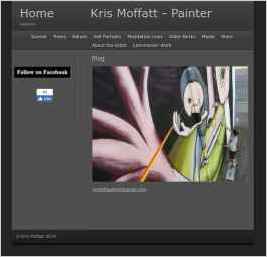 "My website consists of oil paintings with various themes. Trains, Nature, Self portraits and Surreal are some of the categories. The goal of the site is to document and promote my artworks."