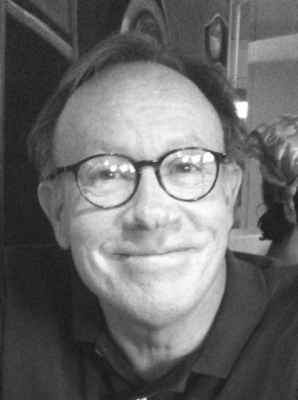 Location: Austin, Texas, USA
What kind of websites were you planning to build?
This website is intended to promote the history and current activity of the Austin, TX band: Extreme Heat. There are pictures, audio clips, and info for the sale of current CD "Extreme Heat Live at Saxon Pub" and EP "Put Some Weight On It!"
How did you hear about Sandvox?
I heard about Sandvox from a MacCentral review.
What made you decide to get Sandvox?
I am not experienced building a website. Sandvox reviews noted its ease of use.
Now that you have Sandvox, what do you like about it?
I am happy with the ease of publication and revision.
What would be a good way to search for a program like Sandvox?
---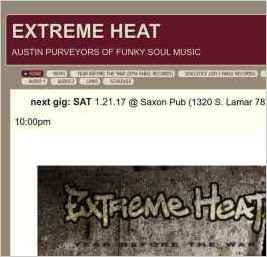 "Our goal is to reveal EXTREME HEAT's eclectic, funky, jazz, and rock influenced sound. EXTREME HEAT continues to entertain audiences with their funky 'old school' sound 35 years after their inception. We want to sell our CD "Extreme Heat Live at Saxon Pub Vol. 1" and we want people to buy our EP..."