 Location: Columbus, Ohio, USA
What kind of websites were you planning to build?
I built my first site for my ministry's fund raising business - http://www.yourdiyhealth.com.
It's a site dedicated to educating people on how to take responsibility for their own health. I try to help people 'restore their health NATURALLY without drugs or surgery.
I also build sites for missionaries. So far I've only used iWeb, but I plan to use SandVox from this point forward.
How did you hear about Sandvox?
What made you decide to get Sandvox?
I've tried several programs in my search for a replacement for iWeb. I don't have time to learn new programs and I wanted something that actually worked like iWeb (not just said that they did). SandVox won the competition hands down. The only way I know I'm using SandVox and not iWeb is all the high end things it will do that iWeb didn't! Great Job!
Now that you have Sandvox, what do you like about it?
There was virtually no learning curve as I switched from iWeb - I love this program and the extra things it does that iWeb didn't!
---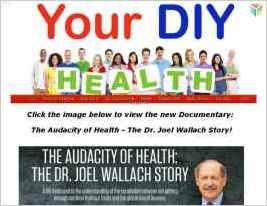 "Within three days of putting my site online, I did a 30 minute radio interview where the site url was given out twice. I had over 150 hits within 24 hours and several commented on how much they liked the site, how easy it was to navigate and wanted to know if I built it myself. Best results I've..."