 Location: Falls Church, Virginia, USA
What kind of websites were you planning to build?
I needed to build a site to for clients and potential clients to visit to see the variety of consulting services I provide and to purchase products related to my services.
How did you hear about Sandvox?
What made you decide to get Sandvox?
I chose Sandvox because it looked simple enough for me to navigate, but also slick enough to impress!
Now that you have Sandvox, what do you like about it?
Sandvox has proven to be an easily manageable website design platform that gives me the tools and options I need to create a professional looking website.
What would be a good way to search for a program like Sandvox?
switching from iWeb need new website program
---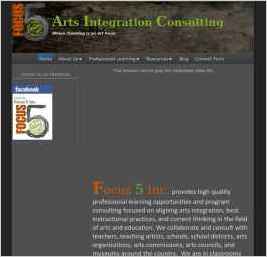 "As an arts-based consulting firm, we were looking for something that had a clean, artistic edge to it--something that would convey the creativity that our company embodies."