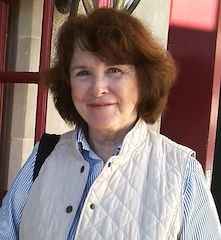 Location: St Louis, Missouri, USA
What kind of websites were you planning to build?
I designed my website to display/sell my illustrations and watercolor paintings.
How did you hear about Sandvox?
I searched with Google using customer reviews and web design reviews.
What made you decide to get Sandvox?
I tried a sample program from Sandvox and found it to be easy for a non-technie like myself.
Now that you have Sandvox, what do you like about it?
I had used IWeb to design my website and since it is not going to be available much longer, I needed a new web design program. Sandvox made it easy to convert my IWeb design into a much cleaner and compact website.
What would be a good way to search for a program like Sandvox?
best 2012 website design programs
---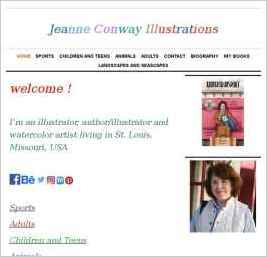 "The design I chose was classic and had a clean look. I wanted to give the color of the oil paintings and watercolors the main emphasis. The home page has a balanced look and minimal text and simple information. As a novice web designer, it was very simple to transfer my IWeb website into the..."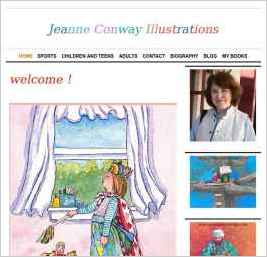 "My website showcases my illustrations and paintings. My subjects are landscapes, seascapes, portraits, sports illustration, historical illustration, children. I illustrate children's fiction and picture books. I also illustrate book covers and nonfiction books for adults and young adults."
painting children illustration watercolor landscapes sea scapes