 Location: Brombachtal, Hessen, Deutschland
Language: German.
What kind of websites were you planning to build?
Weiterarbeiten an dieser website.
How did you hear about Sandvox?
What made you decide to get Sandvox?
Trotz der englischen Sprache ist die Arbeit mit SandVox für mich sehr einfach.
Now that you have Sandvox, what do you like about it?
Ich wünsche mir, daß es SandVox in deutscher Sprache gibt.
---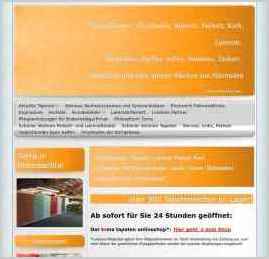 "Tema ist der große Teppichboden- und Tapetenfachmarkt in der Region Odenwald/Hessen."
service beratung ausstellung läufer parkettboden lagerverkauf