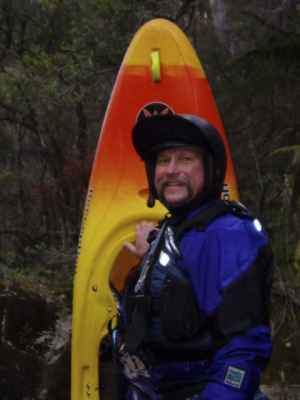 Location: Murphys, California, USA
What kind of websites were you planning to build?
To offer a service I don't think anyone else offers: consulting on how to stay and defend your remote home from forest fires, and how to prepare the home, and yourself, for it. Also to illustrate what it's like with video, photos, and a story of how my wife and I battled one in Australia in 2003. To see if there was enough interest to start a business in earnest.
How did you hear about Sandvox?
I found out about Sandvox at the MacWorld in SF in '07, while looking for something like DreamWeaver that didn't require a rocket scientist or dedicated web designer. I have a life other than building websites.
What made you decide to get Sandvox?
The way the guy at MacWorld showed me how to build everything I'd ever want out of a website if I were the one visiting the site, and how easy it was, sold me on the spot.
Now that you have Sandvox, what do you like about it?
I don't have to study for days, or read volumes, or talk to tech support for hours in order to just get a great looking website that makes it a lead-pipe-cinch for any visitor to my site to do whatever they need to do.
What would be a good way to search for a program like Sandvox?
shelter in place, stay and defend, protect a home against a forest fire, bushfire, forest fire, how to make a home defendable
---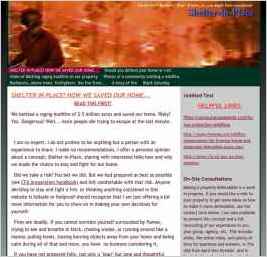 "With global warming, decades of lax fuel reduction in forests worldwide, and more and more catastrophic fires like the ones a few weeks ago in Victoria, Australia ("Black Saturday"), my site is all of a sudden "hotting up"."
bushfire stay and defend forest fire consultation on fire protection presentation of bushfire shelter in place