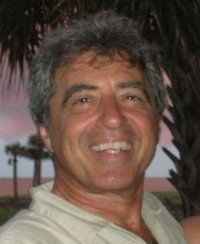 Location: Oakland, California, USA
What kind of websites were you planning to build?
This is a creative website that features all the possibilities that Jim's Wallpaper and Painting can offer to any homeowner or business for their remodeling, decorating and home improvements. Also, as an inventor of tools for my trade, I needed a way to advertise them. I used Sandvox to establish WALLPAPERTOOLS.COM as the internet's first marketplace for innovative tools specifically for the wallpaper industry.
How did you hear about Sandvox?
I probably saw a bite on an Apple website when I was looking for a way to do my own website without a third party designer.
What made you decide to get Sandvox?
I liked that it was so easy. I could upload pictures, change prices, redesign entire pages or just a word or two instantly. Then with a simple click I could publish it to the world and all my competitors.
Now that you have Sandvox, what do you like about it?
I like Sandvox because it's easy to use, creative in design choices, easy to edit and publish. The customer service is also a great feature. When I have had issues concerning the website's functioning, the team response from the Sandvox home office is quick and accurate.
---
"I like the photo albums better than my last choice. The header is more professsional looking to new browsers too."