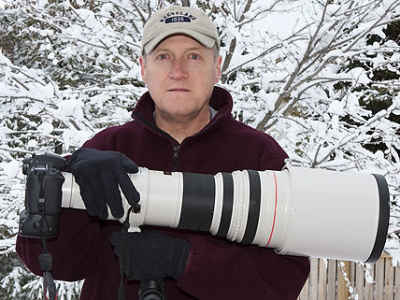 Location: Columbus, Ohio, USA
What kind of websites were you planning to build?
I wanted a website to showcase my photography and the stories behind the photos, but I needed something that was easy to maintain. I'm a photo hobbyist and writer, not a web designer.
I planned to have different elements of the site that would be updated frequently - a photo of the week with the story behind the photo, a new featured gallery each month with information on the gallery, and a blog with frequent additions. I would be adding photos to my gallery of recent images several times a week. And I would have a standing gallery of my favorite images and standing galleries by subject.
For this to work I needed software and a design that would all but automate the updating process.
How did you hear about Sandvox?
I was looking for a replacement for iWeb and my son recommended I try Sandvox.
What made you decide to get Sandvox?
The previous version of my site was designed using iWeb. It was functional, but updating and maintaining the site was extremely time consuming.
I tested several design applications before selecting Sandvox. The ease of use and the availability of third-party design templates made it an easy decision.
Now that you have Sandvox, what do you like about it?
At first I found Sandvox to be a bit limiting. I was accustomed to a more free-form design approach that I used in iWeb, with photos and text placed where I wanted.
But after working with Sandvox I found ways to be creative within the parameters of the design, which led to a much better, more attractive and more functional site than I had in iWeb.
An added benefit is that the site is much quicker to update and easier to maintain. I spend my rather limited free time doing photography and not making web design decisions.
I am impressed with the support and responsiveness of Sandvox employees, either through the online forum or when I emailed questions directly to support. It eased the transition from iWeb.
---