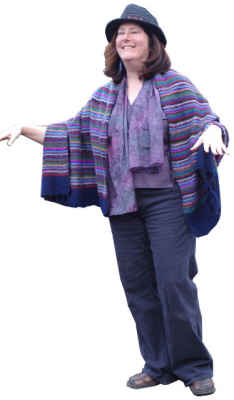 Location: Petaluma, CA, USA
What kind of websites were you planning to build?
My website "Impressionist-Quilts.com" is an on-line presence for my art-quilt business. Not being overly computer savvy, I needed something intuitive to use, with some great templates that could be easily modified with my own banner. Sandvox fit the bill.
What made you decide to get Sandvox?
My website is not overly complicated, but it would have been much more than I would have been able to construct by myself from the ground up. Sandvox gave me a simple yet elegant toolbox to create with, one that I, with my limited knowledge, was able to make something entirely beautiful and functional.
Now that you have Sandvox, what do you like about it?
Mostly I like the ease of construction and the availability of options in the program.
What would be a good way to search for a program like Sandvox?
---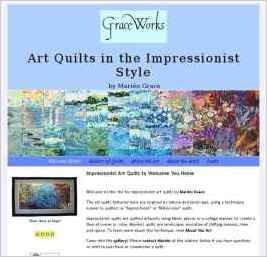 "Having this online presence is allowing the "long tail" of business to function for me. I am based in Petaluma California and I just got a sale from someone in Detroit Michigan. Never could have happened otherwise."